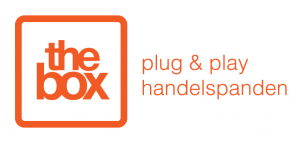 Ondernemers in The Box Gent Nederkouter.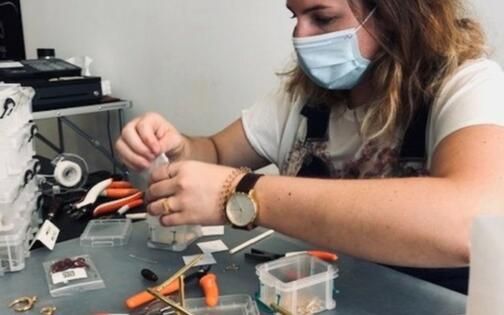 AIKO Juwelen
5 juli 2021 – 1 augustus 2021
Ik maak artistieke, imponerende, karaktervolle en orginele juwelen.
---
Wat is de missie van je bedrijf?:
Ik bied juwelen aan in kleine oplages. Zo blijven de stukken uniek, want ik maak max. 5 stuks van elk ontwerp, vaak zelfs maar 1 of 2 stuks. Alles hangt af van het materiaal en mijn creativiteit op dat moment. Ik zoek bewust naar de meer unieke vormen in het materiaal en daag daarin mezelf graag uit, zonder daarbij de goede prijs/kwaliteit verhouding uit het oog te verliezen.
Waarin onderscheid je je van je concurrenten?
Mijn ontwerpen ontstaan uit mijn eigen creativiteit. Asymmetrische ontwerpen zijn wel mijn handelsmerk.
Wie zijn je ideale klanten?
Mijn ideale klanten zijn vrouwen tussen 20 en 40 jaar die budget hebben voor een uniek en handgemaakt juweel, en niet op zoek zijn naar een gegoten stuk, wat je bij een juwelier vindt. Het zijn vrouwen die graag bijpassende oorbellen dragen bij hun outfit, maar geen schrik hebben om al eens iets apart te kiezen, zoals een asymmetrisch paar of een meer unieke vorm.
Waar sta je over 5 jaar?
Ik hoop nog steeds even gepassioneerd mijn bijberoep uit te oefenen waarin ik echt mijn creativiteit kwijt kan, maar ook mentale rust vind. Daarnaast droom ik van een goed draaiende webshop, gecombineerd met een jaarlijkse pop-up en plaatselijke marktjes.
Ik koos voor The Box omdat…
…ik wilde testen of een winkel iets voor mij is. Het concept van The Box spreekt me erg aan. Het is kort en krachtig een winkel openen en de nodige uitdagingen die daarbij horen aangaan. Het belangrijkste is toch wel het rechtstreeks contact met de klanten, mijn ideale klant persoonlijk te mogen ontmoeten.