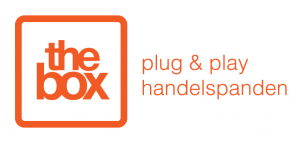 Ondernemers in The Box Gent Nederkouter.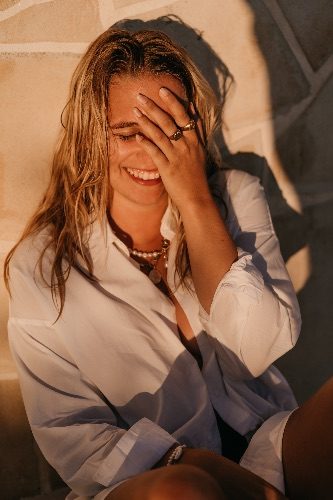 Atelier JEAN
18 maart 2022 – 17 april 2022
JEAN is een inclusief juwelenmerk uit Gent waar iedereen welkom is.
---
Wat is de missie van je bedrijf?:
"Wear whatever the f*ck you want" want iedereen heeft het recht om zich mooi te voelen, no matter what. JEAN is een safe space waar iedereen zich veilig kan voelen en zijn mening kan en mag uiten. We geloven erin dat echte schoonheid in diversiteit ligt. JEAN is die kleine boost die je soms nodig hebt om je zelfzeker te voelen, om je mooi te voelen.
Waarin onderscheid je je van je concurrenten?
Bij JEAN is iedereen welkom en wordt er niet gediscrimineerd. Onze stukken zijn voor elke persoon op aarde, ongeacht hoe je jezelf identificeert. Onze JEAN'kes zijn handgemaakt met veel liefde, de designs zijn origineel en alles is personaliseerbaar. De connectie met onze klanten staat centraal en zijn onze prioriteit.
Wie zijn je ideale klanten?
Iedereen is welkom, dus basically is iedereen die JEAN juwelen wil dragen welkom bij ons en dus ook de ideale klant. Momenteel behoren vrouwen tussen de 18 – 35 jaar tot de grootste doelgroep, maar we streven elke dag naar meer en meer diversiteit.
Waar sta je over 5 jaar?
Over 5 jaar zou ik graag een team hebben dat mij ondersteunt om nog meer te bereiken en hogere doelen na te streven. Ik lig momenteel al in heel wat Belgische winkels en in 1 Franse winkel met mijn juwelen maar zou heel graag mijn juwelen ook zien liggen in andere buitenlandse winkels, vooral in grootsteden als Parijs, Londen, etc.
Ik koos voor The Box omdat…
Ik het een enorm goed initiatief vind om jonge ondernemers op deze manier hun zaak te laten groeien, nieuwe dingen uittesten, etc. Wanneer je nog een start-up bent, heb je ook niet altijd het kapitaal om een pand te huren (zowel voor een pop-up als vaste winkel), en the Box zorgt ervoor dat dit toch toegankelijk wordt!