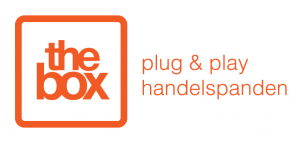 Ondernemers The Box Hasselt

Bart Deglin
6 mei 2022 – 15 mei 2022
Ik ben beeldend kunstenaar, werk deeltijds (3/5) voor bedrijf in Genk (Youston, sinds 2011) en ben kunstenaar in bijberoep. Ik werk vooral op papier (oud papier, boekomslagen, collages) met acryl, aquarel, bic, maar ook op doek (acryl, olie). Sinds een zestal jaren ben ik verbonden aan Svenson Art, 'n galerie gevestigd in Knokke. Op mijn cv staan naast groeps- en solo-expo's oa ook installatie (voor Smartlab), mural voor Street Art Festival en 'n paar covers voor platenhoezen
---
Wat is de missie van je bedrijf?:
Ik heb geen "businessplan", ik wil goed werk maken, mezelf blijven uitdagen en de lat hoog blijven leggen.
Waarin onderscheid je je van je concurrenten?
Ik ben niet echt bezig met "concurrenten", zie ook vorige vraag.
Wie zijn je ideale klanten?
Het publiek dat naar mijn werk komt kijken en/of koopt is heel divers, ik heb 'n paar fanatieke verzamelaars, maar ook bv jonge mensen die voor het eerst kunst kopen.
Waar sta je over 5 jaar?
Ik denk wel 'ns, het zou fijn zijn mocht ik volledig van m'n werk als kunstenaar kunnen leven, maar ik ben ook content met hoe het nu loopt, vooral omdat 't op de manier is die het best voor mij werkt, als mens.
Ik koos voor The Box omdat…
Van 2016 tot eind 2019 (daarna kwam corona) deed ik (ism galerie) elk jaar 'n solo-expo in Hasselt, in panden op Zuivelmarkt, die nu anders ingevuld zijn (klerenwinkel, horeca). The box is een van de weinige, als het al niet de enige is, mogelijkheden om zoiets te doen.