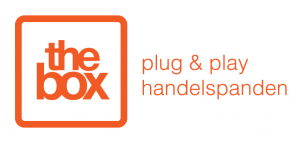 Ondernemers in The Box Turnhout

Brows & ink
Alle dagen van 9u00 tot 19u 
30 oktober 2023 – 5 november 2023
Hey, ik ben Danielle, trotse eigenaresse van Brows & Ink. Doorheen de jaren heb ik me steeds graag creatief bezig gehouden, vanuit deze passie is mijn salon ontstaan.
Ik heb me gespecialiseerd in het plaatsen van permanente make-up. Mijn handtekening in mijn werk is dat ik ga voor heel natuurlijke resultaten.
Door mijn creatieve kantje heb ik me verder verdiept in het plaatsen van tattoos. Ik plaats heel graag de fijnste tattoos, dankzij mijn ervaring met permanente make-up.
---
Wat is de missie van je bedrijf?:
Een tattoo is voor iedereen iets heel persoonlijks. Ik streef ernaar om jouw je unieke stukje te geven.
Waarin onderscheid je je van je concurrenten?
In de herfstvakantie kan je mij vinden in het pand van The Box Turnhout.
Mijn eigen studio is gelegen in het groene Vorselaar. Hierdoor kan ik je in alle rust ontvangen voor jouw unieke tattoo. Ik blijf mezelf constant ontwikkelen en bijscholen. Fineline tattoos is waar mijn passie ligt.
Wie zijn je ideale klanten?
Ik ontvang klanten van alle leeftijden. Voornamelijk vrouwen vanwege het delicate karakter van mijn tattoos.
Waar sta je over 5 jaar?
Ik ben er zeker van dat ik over vijf jaar nog steeds de beste technieken hanteer. Zowel voor permanente make-up als voor tattoos.
Ik koos voor The Box omdat…
Ik graag samen met een conculega een weekje wil werken in het pand van The box. Zo kan ik even proeven van hoe het is om samen te werken Het pand ligt in het winkelcentrum van Turnhout. Aangezien mijn studio eerder afgelegen ligt, ben ik ook erg benieuwd hoe dit gaat lopen.