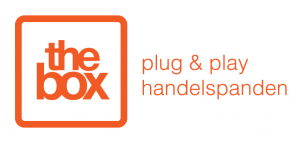 Ondernemers in The Box Turnhout

Ditjes & Dotjes Tweedehands- & Outletkleding
26 september 2022 – 2 oktober 2022
Wij selecteren de mooiste pre loved kledingstukken en geven jouw kleertjes een tweede prinsessenleven.
Geef je de kledij van je Dotje graag een tweede leven? Maar heb je geen tijd om alles zelf te verkopen? Ditjes & Dotjes doet het voor jou.
Ook dragen we zo samen ons steentje bij aan een meer duurzame wereld.
---
Wat is de missie van je bedrijf?:
Onze klanten gelukkig maken door pre loved kledij te verkopen aan een zacht prijsje. Zo bieden we iedereen de kans om te beschikken over mooie kwalitatieve kledij. Elke Dotje verdient het om mooie kledij te dragen waarin ze kan stralen. En zo brengen we samen verandering in deze wegwerpmaatschappij.
Pre loved kledij is het nieuwe hip!
Waarin onderscheid je je van je concurrenten?
Al onze kledij wordt met heel veel liefde en zorg geselecteerd zodat we jullie de mooiste stuks kunnen aanbieden.
Een snelle persoonlijke service en klantvriendelijkheid dragen we hoog in het vaandel. Dat zien we met veel plezier ook telkens terugkomen in onze reviews.
Wie zijn je ideale klanten?
Elke klant die zijn Dotje wil laten stralen.
Elke klant die aandacht heeft voor de natuur.
Waar sta je over 5 jaar?
Wij dromen van onze eigen kleinschalige pre loved shop in de toekomst.
Ik koos voor The Box omdat…
The Box is voor mij een liefdevol, spannend avontuur dat ik samen mag beleven met één van mijn beste vrienden, Evi van Sweet & Unique. Mede dankzij haar is Ditjes & Dotjes ontstaan.
Dankzij The Box kunnen we met Ditjes & Dotjes het échte winkelgebeuren uitproberen, de ideale manier om te kijken of we ons concept misschien in de toekomst kunnen uitbreiden.