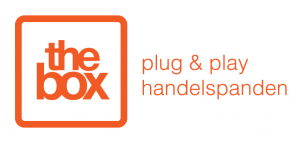 Ondernemers The Box Hasselt

Et Alors Fashion
Elke dag geopend van 10u tot 18u.
3 april 2023 – 9 april 2023
Et Alors is een Size Inclusive/Plussize webshop die draait rond Body Positivity. Onder het motto 'Fashion is for everybody' ga ik telkens weer op zoek naar leuke en vrolijke outfits die ik kan aanbieden tot (minstens) maat 52.
---
Wat is de missie van je bedrijf?:
Shopplezier voor iedereen verhogen, niet alleen voor personen die binnen de "standaard" maten valen. Ik wil dat iedereen kan dragen wat hen aanspreekt, niet wat hen het meest flatteert. Vaak zie je dat vanaf maat 44 het aanbod in kleding enorm afneemt of een stukje fashion verliest, dit wil ik vermijden.
Waarin onderscheid je je van je concurrenten?
De persoonlijke aanpak en het feit dat ik het echt vanuit eigen (onaangename) ervaring doe. Hierdoor is de webshop echt opgericht vanuit mijn hart en ben ik ook bij alles betrokken. Wat ik ook vaak hoor is dat mijn advies echt geapprecieerd wordt en dat het duidelijk is dat ik weet waarover ik spreek.
Wie zijn je ideale klanten?
Iedereen die zich goed voelt in welke outfit van Et Alors dan ook. Ik maak geen onderscheid, it's all about body positivity!
Waar sta je over 5 jaar?
Ove 5 jaar sta ik nog steeds te doen wat ik nu doe: zoeken naar en strijden voor een mooi aanbod in plussize kleding.
Ik koos voor The Box omdat…
Ik er enorm naar uitkijk mijn klanten offline te ontmoeten, ik de meerwaarde zie van het fysiek kunnen passen van kleding en ik de naamsbekendheid van Et Alors wil vergroten.