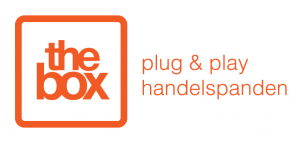 Ondernemers in The Box Antwerpen

Fleur en Fleur
Maandag 11u-18u
Dinsdag 11u-18u
Woensdag 10u-18u
Donderdag 10u-18u
Vrijdag 10u-18u
Zaterdag 10u-18u
Zondag 11u-17u
21 augustus 2023 – 27 augustus 2023
Fleur en Fleur is een online webshop met vrolijke, kwaliteitsvolle en betaalbare vrouwenkleding. We kiezen elke collectie zorgvuldig uit en kiezen voor net dat tikkeltje anders, kleurrijker, … Vooral stuks die je goed laten voelen!
---
Wat is de missie van je bedrijf?:
Elke collectie wordt dan ook met zorg uitgekozen om vrouwen te doen stralen in comfortabele kleding waar ze zich goed in voelen, een collectie van betrouwbare kwaliteit die trendy en tegelijk betaalbaar is. Enkele tijdloze basics gecombineerd met de nieuwste modetrends zolang ze maar voldoen aan onze waarden. Onze missie: de wereld een klein stukje vrolijker maken!
Waarin onderscheid je je van je concurrenten?
We proberen telkens nieuwe stuks op de markt te brengen die we nog nergens anders tegenkwamen. We kiezen onze leveranciers dan ook zorgvuldig uit. Onze prijzen blijven steeds onder de 100 euro. We organiseren ook homeshoppingavonden bij mensen thuis zodat je in jouw meest comfortabele setting kan shoppen.
Wie zijn je ideale klanten?
Enthousiaste vrouwen die het belangrijk vinden om te stralen. We focussen op de leeftijdsgroep 25-50, maar uiteraard is iedereen welkom.
Waar sta je over 5 jaar?
We hopen onze eerste fysieke winkel open te doen in een dorpje waar we de focus kunnen leggen op persoonlijk advies gecombineerd met fijne private shoppingavonden.
Ik koos voor The Box omdat…
Ik het ontzettend leuk vind om mijn klanten ook fysiek te ontmoeten. The Box biedt een leuke en betaalbare locatie aan op een super toffe plek in Antwerpen.