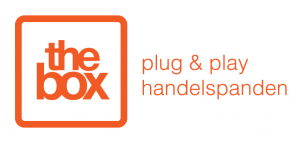 Ondernemers in The Box Antwerpen

Glint Fashion
Maandag: gesloten
Dinsdag: gesloten
Woensdag: 10u00 – 18u00
Donderdag: 10u00 – 18u30
Vrijdag: 10u00 – 18u30
Zaterdag: 10u00 – 18u00
Zondag: 10u00 – 18u00 
5 juni 2023 – 30 juli 2023
Glint ~ Good mood store, is de place to be voor iedereen die van reizen houdt. Bij Glint schijnt altijd de zon. Je vindt er allerlei leuke reisbenodigdheden. Van comfy kleding tot beachproof juwelen en accessoires in reisformaat. Kortom alles om licht, compact en zonder zorgen te reizen.
---
Wat is de missie van je bedrijf?:
Glint helpt mensen om zorgeloos te reizen door lichte, compacte en stijlvolle producten aan te bieden. Zo lossen we enkele veelvoorkomende problemen van reizigers op. Denk maar aan: producten die uitlopen in je koffer, kledij die volledig gekreukt is, te weinig plaats, juwelen die niet tegen zeewater kunnen … Al onze items spelen in op deze uitdagingen.
Waarin onderscheid je je van je concurrenten?
Glint is niet zomaar een nieuwe kledingwinkel. Het is een conceptstore waar alle producten zorgvuldig geselecteerd worden zodat ze steeds perfect in je reiskoffer passen.
Wie zijn je ideale klanten?
Levensgenieters, globetrotters, citytrippers, avonturiers … mensen die graag (zorgeloos) reizen.
Waar sta je over 5 jaar?
Hopelijk run ik dan een succesvolle zaak in hartje Antwerpen.
Ik koos voor The Box omdat…
ik mijn online concept graag wou uitproberen in een fysieke winkel.