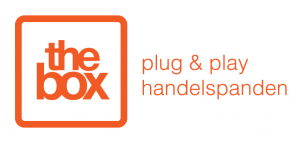 The Box Turnhout is pas verhuisd naar een prachtig pand in de Victoriestraat nummer 7. Deze straat sluit aan op de Gasthuisstraat en parking Le Bon, één van de meest gebruikte centrumparkings. Dankzij twee ingangen is er zowel passage vanuit de winkelstraat als de parking.
Een ideale uitvalsbasis dus voor Annelies Leemans, van Annliss & Things. Samen met vijf andere onderneemsters opende zij begin deze maand haar pop-upwinkel in The Box Turnhout. Alle zes hebben ze een eigen webshop, waar ze kledij, accessoires, verzoringsproducten of droogbloemen verkopen. Met The Box testten ze uit of een fysieke winkel iets voor hen is.
Wil je weten of hun concept in The Box geslaagd is? In de onderstaande video vertellen Annelies en Kimberly zelf over hun ervaring in The Box en hun toekomstplannen.