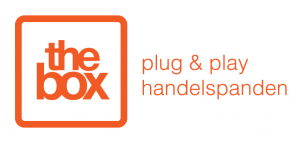 Zelden heeft de (horeca)wereld zo'n plotwending gekend in 2020. Het was een jaar om nooit te vergeten en tegelijkertijd één om heel snel te vergeten. Welke horecatrends zullen blijven in 2021?
De opkomst van dark kitchens
Door de coronacrisis is iedereen aangewezen op bezorg- en afhaalmaaltijden. De vraag naar bezorgmaaltijden is noodgedwongen explosief gegroeid en dat betekent dat er meer dan ooit kansen liggen voor de dark kitchen.
Hybride concepten
De grens tussen retail en horeca vervaagt, en ook bij The Box zagen we verschillende hybride concepten opduiken, waarbij horeca- en retailondernemers de handen in elkaar slaan en samen een tof concept lanceren.
Delivery als vast onderdeel van de horeca
Delivery en take-away zijn bijna niet meer optioneel. Om het verlies aan omzet tijdens de sluiting van de horeca enigszins op te vangen, zijn veel ondernemers tijdelijk gestart met het aanbieden van bezorg- of afhaalmaaltijden. Zonde om daar weer mee te stoppen zodra de horeca weer open mag!
Duurzaamheid blijft belangrijk
Al jaren is duurzaamheid een hot topic in de horeca. Dat is door de komst van corona nog belangrijker geworden. De vegan trend past hierin. In het belang van de wereld (én de gezondheid) besluiten steeds mensen over te stappen op een plantaardig eetpatroon. Zorg dus voor deze gasten voldoende opties op je menukaart.
Lokale producten
Tijdens de coronacrisis is gebleken dat sommige (internationale) handelaars niet meer kunnen leveren. Lokale producten bleken een uitstekende oplossing. Grote kans dat deze trend zich de komende jaren verderzet en niet alleen omwille van duurzaamheid, maar óók in het kader van effectiviteit.