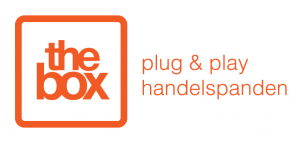 Ondernemers in The Box Gent Dampoort

Hoy Pinoy
9 juli 2022 – 23 juli 2022
Het naam 'Hoy Pinoy' is gebaseerd van 'hey Filipino', wij willen indruk geven aan de mensen dat ze dat eens moeten proberen, de meeste mensen kennen onze cultuur niet. Filipijnen is een grote mix van Aziatische culturen. De geschiedenis van de Filipijnen wordt gekenmerkt door jarenlange overheersing door andere volkeren. Filipijnen was van een Spaanse kolonie, waardoor dat ze invloed hadden in onze keuken.
---
Wat is de missie van je bedrijf?:
In het algemeen qua Filipijnse restaurant hier in België is zeer beperkt, mensen die onze cultuur nog niet echt kennen willen we zeker hun aantrekken en ook voor ons is dit een stap dichter naar onze doel. Wij willen hierdoor onze kennissen delen, onze cultuur, er is zo veel meer dan gewoon ''een cultuur''. Dankzij onze veelzijdige keuken zijn we ervan zeker overtuigd.
Waarin onderscheid je je van je concurrenten?
Het feit dat we de enige filippijnse restaurant zijn in Gent, zal dan ook zeker uitmaken hoe dat we representatief tegenover andere horeca zaken zullen uitblinken. Dat zien wij natuurlijk als een voordeel.
Wie zijn je ideale klanten?
We bieden de mogelijkheid om natuurlijk de mensen die het cultuur weten ook hun dichter te brengen, door thuis te voelen zeker de Filipino's die natuurlijk hun gerechten van hun thuisland missen! Ook voor de mensen die juist het onbekend is, voor hun willen we via onze doelgroep uitbreiding mee trekken. Onze doel is om de Filipijnse keuken uit te breiden naar onze unieke stijl.
Waar sta je over 5 jaar?
Later in de toekomst toe willen ze zeker dat 'Hoy Pinoy' een eigen pand heeft, met een uitgebreidere menu, ingewikkeldere maar ook zeker interssante smaken.
Ik koos voor The Box omdat…
The box biedt zoveel mogelijkheden aan voor de nieuwe toekomstige ondernemers. Het is uiteindelijk ook een proces dat je moet doorstaan om te zien of je concept werkt en daarom is the box ideaal!
Gent dampoort komt heel veel passage, de locatie is ideaal dicht bij centrum, station etc.