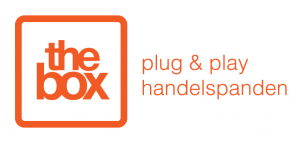 Ondernemers in The Box Gent Nederkouter.

Icelander bv – Frozen Happiness
27 juni 2022 – 21 augustus 2022
Frozen Happiness maakt de lekkerste biologische ijsjes die we ambachtelijk draaien in ons eigen atelier. Door enkel gebruik te maken van natuurlijke ingrediënten krijg je volgens ons de lekkerste smaak. Er zitten dus geen bewaarmiddelen, verdikkingsmiddelen of chemische kleurstoffen in ons ijs.
Daarnaast kan je bij ons terecht voor de allerleukste handgemaakte cadeautjes van keramiek.
---
Wat is de missie van je bedrijf?:
Frozen Happiness kiest echt bewust voor het gebruik van zoveel mogelijk biologische en natuurlijke ingrediënten. Waarom wordt er in ijs zoveel rotzooi gestoken als je het ook zonder (h)eerlijk kan maken?
Ook zorgen we ervoor dat ons verpakkingsmateriaal milieuvriendelijk is, respecteren we de korte keten en willen we mensen laten proeven dat het ook anders kan.
Waarin onderscheid je je van je concurrenten?
Wij creëren krachtige smaken met verse natuurlijke ingrediënten. Alles wordt door ons met de hand voorbereid, zo maken we bijvoorbeeld een echt koffie aftreksel voor ons mokka ijs, worden de appels voor ons appel crumble ijs met de hand gesneden en roosteren we onze pistache nootjes zelf. Kortom, we maken kwaliteitsvol ijs, met enkel de beste biologische en verse producten.
Wie zijn je ideale klanten?
alle ICE-CREAM lovers!
Waar sta je over 5 jaar?
Dan hebben we hopelijk onze eigen zaak waar we koffie en thee serveren in eigen handgemaakte kopjes en theepotten. En toveren we lachjes op de gezichten van de mensen die een ijsje komen likken.
Of komen we graag op je feestje met onze toffe foodtruck.
Ik koos voor The Box omdat…
Het een interessant concept is. Ideaal voor de startende ondernemer.