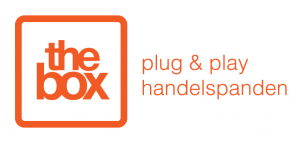 Ondernemers The Box Hasselt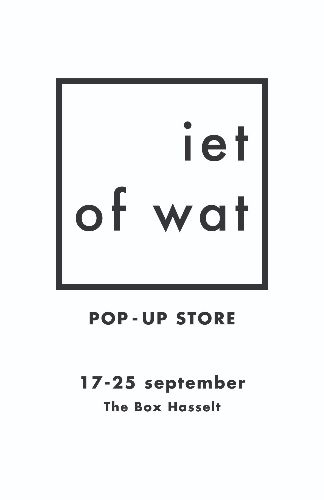 Iet of Wat Conceptstore
17 september 2021 – 25 september 2021
Met het concept van Iet of Wat brengen we jonge, startende ondernemers samen in een unieke pop-up setting. We gaan steeds op zoek naar ondernemers met een passie voor design, duurzaamheid en ambacht.
Tijdens de pop-up in The Box Hasselt kan je de collecties ontdekken van Mmaak (juwelen), Janne Landuyt (breigoed), Zoë Detrez (accessoires) en Bloom (slow fashion van bamboe).
Alle dagen open van 10 tot 18 uur. Enkel op zondag gesloten.
---
Wat is de missie van je bedrijf?:
Collabs uitwerken zodat het pop-up concept voor de klant een meer dynamische en creatieve invulling krijgt.
Waarin onderscheid je je van je concurrenten?
Door deze samenwerkingen maken we de pop-ups aantrekkelijker voor de klant. We zoeken steeds naar duurzame, originele en liefst Limburgse initiatieven.
Wie zijn je ideale klanten?
Iedereen die bewust in het leven staat. Jong en oud die op zoek is naar lokale ondernemers die met hun duurzaam product een meerwaarde willen betekenen voor een betere wereld.
Waar sta je over 5 jaar?
We hopen dat het idee van duurzame collabs ingeburgerd geraakt en dat dit initiatief door anderen overgenomen wordt. Geef toe, wat is er leuker dan verschillende merken samen te brengen onder één dak. Allemaal met een uniek verhaal en toch matchen ze met elkaar.
Ik koos voor The Box omdat…
Je kan The Box voor korte periodes huren aan een aantrekkelijke prijs.
Het pand is instapklaar, je hoeft je geen zorgen te maken over extra vergunningen en zelfs het meubilair is aanwezig.