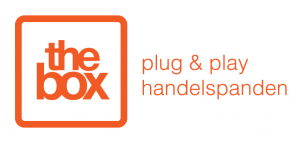 Ondernemers in The Box Gent Nederkouter.

June 21
29 mei 2023 – 4 juni 2023
JUNE 21 JEWELRY is een Gentse webshop.
De naam van ons merk was snel gekozen. Ik wilde er iets persoonlijks van maken, daarom heb ik mijn verjaardag als naam gekozen voor dit merk.
Juwelen waren altijd al mijn 'secret obsession'. De juwelen kast van mijn mama was dan ook altijd de place to be toen ik klein was. De droom was dan ook een merk te lanceren waar we alleen dingen aan zouden bieden die we zelf zouden willen dragen.
---
Wat is de missie van je bedrijf?:
Onze klanten voorzien van de nieuwste trends, met regelmatige verandering in de collecties.
Waarin onderscheid je je van je concurrenten?
Wij hebben een héél erg groot aanbod. Zeker op pop ups doen we nog een tikkeltje meer, waarbij we nog enkele collecties aanvullen die pop up exclusive zijn.
Wie zijn je ideale klanten?
Onze doelgroep reikt ver; 15-55 jaar. We focussen ons online meestal op studenten & jong volwassenen. Maar op de pop ups mogen we steeds meer mensen helpen met het kiezen van juwelen.
Waar sta je over 5 jaar?
Een vaste winkel, meerdere pop ups (ook internationaal) & een platform/klantenbestand dat 3x zo groot is geworden 😉
Ik koos voor The Box omdat…
Het voor ons in Gent een heel goede locatie heeft & het een heel toegankelijk concept is waarbij jonge ondernemers toch voor een kortere tijd ook het pop up concept kunnen houden. Wat vaak bij andere panden onmogelijk is.