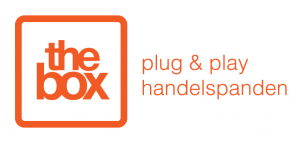 Ondernemers in The Box Gent Dampoort

Kaza Kaza
Woensdag: 12u tot 21u
Donderdag: 12u tot 21u
Vrijdag: 12u tot 21u
Zaterdag: 12u tot 21u
14 april 2023 – 30 juni 2023
Kaza Kaza is een pop-up bistro met vooral Marokkaanse specialiteiten. Je zult hier de liefde voor Marokko en de producten kunnen proeven.
Zelf werk ik al heel mijn carrière in de horeca, vooral als chef maar het serveren is mij ook niet onbekend. Ik heb 10 jaar ervaring als freelance chef in de evenementenwereld.
Mijn collega ondernemer begon recent zijn eigen bedrijf in horecapersoneel. Samen lanceren we deze pop-up.
---
Wat is de missie van je bedrijf?:
In Kaza Kaza willen wij onze klanten in een ongedwongen Marokkaanse sfeer de fantastische producten van dit land laten proeven. Niet alleen in spijs en drank vind je onze liefde voor het vak en het land terug , maar ook in het interieur met zelfgemaakte tafels, Marokkaanse poefs, de typische tajines, muntthee kannetjes…
Waarin onderscheid je je van je concurrenten?
We doen met een frisse blik op de Marokko. Bijvoorbeeld met cocktails met oranjebloesem, samenwerken met andere ondernemers en onze producten samen brengen tot een mooi geheel, onze eigen Gin met Marokkaanse tinten, de zelfgemaakte Ras el Hanout,…
Mijn eigen kennis en liefde voor voeding in het algemeen zul je proeven in de sharing gerechten.
Wie zijn je ideale klanten?
Iedereen is welkom! Iedereen die houdt van genieten!
Waar sta je over 5 jaar?
Wij gaan dit concept verder zetten in evenementen. Marokkaanse wijnen en producten verkopen, alsook producten uit andere Afrikaanse landen met een show room, webshop…
Interieur, sfeer, drank en spijzen verzorgen voor trouwers of andere evenementen.
Foodfestivals organiseren,….
Ik koos voor The Box omdat…
Het is een mooie en betaalbare kans om ons project te realiseren.