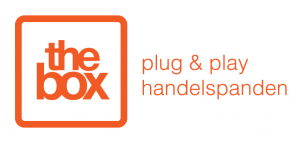 Ondernemers in The Box Gent Nederkouter.

Waarin onderscheid je je van je concurrenten?
Alle juweeltjes dragen de naam van een straffe Gentse vrouw of een vriendin. Achter elk juweeltje schuilt er dus een verhaal.
De naam 'Ketoesj' komt van de Gentse uitspraak 'toesj hebben' vrij vertaald: aandacht krijgen van iemand die duidelijk wilt maken dat hij/zij je aantrekkelijk vindt. Daarnaast heb je het Franse werkwoord 'toucher' wat aanraken betekent.
Wie zijn je ideale klanten?
Meisjes/vrouwen. Vooral 18-45 jarigen.
Waar sta je over 5 jaar?
Ik werk voltijds als leerkracht lager onderwijs. Ketoesj doe ik in bijberoep. Hopelijk heb ik binnen 5 jaar al meerdere pop-ups kunnen doen en blijft Ketoesj verder groeien in aantal op verschillende sociale media kanalen.
Ik koos voor The Box omdat…
Het een pop-up store is in Gent. Meestal huur je een pop-up locatie voor enkele maanden. In combinatie met mijn job is dit moeilijk. Het is dus ideaal om The Box een week te kunnen huren en zo te zien of dit iets is voor mijn bedrijfje.