Leer- en netwerkavond: een goed financieel plan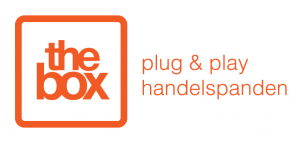 Start je binnenkort je eigen bedrijf, maar heb je nog vragen over de financiële haalbaarheid van je ondernemersidee? Of plan je een pop-up en bereken je graag op voorhand de kosten en de baten? Dan is deze leer- en netwerkavond in Turnhout ideaal voor jou.
Tijdens dit event gaan we dieper in op wat een financieel plan precies is en hoe je een financieel plan kan opstellen. Daarnaast bieden we je ook inzicht in de kosten en baten van een pop-up. Je mag je verwachten aan een interactieve presentatie met tal van praktijkvoorbeelden. Bovendien kun je op voorhand je prangende financiële vragen stellen, die we tijdens de Q&A sessie zullen beantwoorden. We sluiten af met een netwerkmoment.
Programma
18u00-18u30: bezoek aan The Box Turnhout
18u30-19u00: ontvangst met een drankje
19u00-20u00: introductie financieel plan
20u00-20u30: kostenraming van een pop-up
20u30-21u00: Q&A
21u00-21u30: netwerkmoment met een hapje en een drankje
Wanneer
Dinsdag 29 november 2022 van 18u00 tot 21u30
Waar
The Box Turnhout, Victoriestraat 7, 2300 Turnhout
Locatie leer- en netwerkavond (vanaf 18u30) volgt na inschrijving
Inschrijven
Deelnemen aan dit evenement is gratis, maar de organisatie kost natuurlijk wel geld. Daarom vragen wij je in te schrijven voor 25 november. Mocht je toch niet aanwezig kunnen zijn, laat dit op voorhand weten om de no show fee van 25 euro te vermijden.