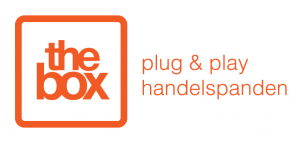 Ondernemers in The Box Gent Nederkouter.

MMSTUDIO
27 februari 2023 – 5 maart 2023
MMSTUDIO bestaat uit twee voltijdse studenten: Manon Mackelbergh- VL en Tristan Glorie. Manon behaalde in juni haar diploma in de Interieurvormgeving en is nu bezig aan een Master in de Interieurarchitectuur. Tristan is momenteel bezig aan zijn Master of Science in de handelswetenschappen (management en informatica).
Manon zorgt voor de creatieve kant van MMSTUDIO. Tristan zorgt voor de financiële kant, social media, … samen vormen ze een sterk team.
---
Wat is de missie van je bedrijf?:
We koppelen het alternatieve aan "de parel". Het alternatieve wordt vaak in een negatief daglicht gezien, daarom willen we tijdens het ontwerpen van de sieraden een evenwicht te vinden tussen het brutale/donkere en het zachte/eenvoudige. Ook maken we enkel gebruik van een monochroom kleurenpalet.
Juwelen zijn een statement, ze stralen karakter uit.
Waarin onderscheid je je van je concurrenten?
De focus bij MMSTUDIO ligt op de kettingen. Elke ketting is uniek, geen enkele ketting wordt 2 keer gemaakt. We vinden het belangrijk dat elk ontwerp bijzonder is. Elke week wordt er hard gewerkt om telkens met nieuwe ontwerpen en modellen te komen. Elke zondag om 20 uur plaatsen we 4 à 5 stukken online. Alle juwelen worden handgemaakt.
Wie zijn je ideale klanten?
We vinden het belangrijk en streven ernaar dat alle juwelen unisex zijn.
Waar sta je over 5 jaar?
Onze focus is en zal de juwelen blijven, toch zijn we er al over aan het denken om naast de juwelen een 'CREATIVE STUDIO' te hebben. In de 'CREATIVE STUDIO' willen we aan de slag gaan met nieuwe projecten. Een voorbeeld hiervan is om samen met andere ontwerpers / fashion designers / .. te werken en zo uit te breiden.
Ik koos voor The Box omdat…
het een kans is om naast een e-commerce ook eens de ervaring hebt hoe het is om een eigen winkel te runnen. De locatie van 'The Box Nederkouter' is hier zeker ook een pluspunt.