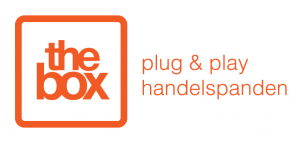 Onder de merknaam nemm maakt Tine banken uit staal en hout. Met 'Box10' geeft ze de ruimte aan creatievelingen en jonge ondernemers om hun creaties en talenten aan het grote publiek te tonen. In oktober vulde ze samen met 15 andere creatieve ondernemers The Box Gent Nederkouter met handgemaakte lifestyle producten. Daarnaast organiseerde ze verschillende ateliers/workshops met hen.
Tekst & video: John Sevenans en Esther Vandebroek - Foto's: Luc Gijbels
Tine Van den Bosch (°1977) is een gepassioneerde creativiteitscoach en designer uit Gent.
Na 15 jaar zette Tine haar onderwijsopdracht als wetenschapsleerkracht aan de kant en richtte in september 2020 nemm, een creatief bureau, op. Doorheen de jaren ontdekte Tine een echte passie voor creatie en design. Zelf maakt ze banken met een stalen frame en houten zitting.
Nemm brengt met het Box10 concept creatieve ondernemers en jonge designers dichter bij de klant. Door het organiseren van pop-ups, ateliers en workshops haalde Tine alles uit de kast om van deze pop-up een succes te maken. Zij droomt van een eigen pand in Gent, met een galerij of winkel aan de voorzijde, en een open creatief atelier achteraan, waar bezoekers de creatieve makers aan het werk kunnen zien.