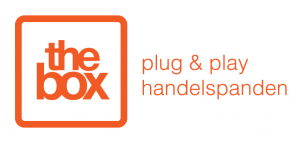 Ondernemers in The Box Gent Nederkouter.

nietbol.com
28 maart 2023 – 2 april 2023
Laura Strybol maakt keramische decoratie- en gebruiksgoederen met liefde voor het menselijk lichaam. Start je dag met een borstentas, leg je blok zeep op een vulvaschaaltje en verplant je lievelingscactus in een penispot.
---
Wat is de missie van je bedrijf?:
Alle lichamen en lichaamsdelen moeten graag gezien worden. Ik wil de schroom rond het menselijk lichaam, en dan vooral de geslachtsdelen, doorprikken door middel van onbeschaamde representatie. Een voorwerp dat je dagelijks gebruikt of ziet is daar het ideale middel voor.
Waarin onderscheid je je van je concurrenten?
Alle producten zijn handgemaakt van begin tot eind, wat elk product dan ook een uniek exemplaar maakt. Elke borstenmok, vulvaschaaltje of penistas wordt met oog voor detail en (im)perfectie vervaardigd. Echte mensen staan model voor de ontwerpen, de ontwerpen worden gemaakt voor alle mensen.
Wie zijn je ideale klanten?
Iedereen. Zowel mensen die hun lichaam graag zien als mensen die hun lichaam nog graag moeten leren zien.