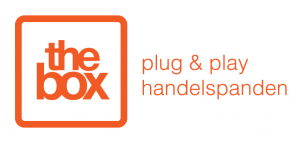 Ondernemers in The Box Gent Nederkouter.

Onheil
ma 5/6: 16u tot 21u
di 6/6 t.e.m. vri 9/6: 10u tot 18u30
za 10/6: 10u tot 22u
5 juni 2023 – 11 juni 2023
"Onheil sells vintage designer pieces as well as more affordable secondhand clothes. Inspired by an admiration for Belgian Design, Jean Paul Gaultier, Sex and the City, Paris Hilton, and all people who wear whatever they want."
---
Wat is de missie van je bedrijf?:
Onheil wil een alternatief bieden voor fast fashion. Het doel is om tweedehands kleding toegankelijker en stijlvoller te maken. Een gecureerde winkel met een eigen stijl zodat je niet het gevoel hebt te moeten zoeken tussen honderden stukken om een item te vinden dat bij je past. Sustainable shopping aan de man brengen zonder hier de nadruk op te leggen voor de consument.
Waarin onderscheid je je van je concurrenten?
In tegenstelling tot concurrenten zoals bijvoorbeeld grote online markten liggen mijn prijzen lager en de stijl is samenhangend en uniek. Ik verkoop ook een combinatie van high-end en low-end stukken waardoor ik verschillende doelgroepen bereik. Elke seller is uniek in zijn individuele stijl.
Wie zijn je ideale klanten?
De focus ligt op drie verschillende klantensegmenten. 1. jonge vrouwen die in de kunstsector actief zijn en een affiniteit hebben met mode en duurzaamheid. 2. klanten uit Azië met hoge interesse voor Belgische ontwerpers. 3. Studenten die vooral geïnteresseerd zijn in de lager geprijsde stukken.
Waar sta je over 5 jaar?
Over 5 jaar zal ik een website hebben voor Onheil (deze is nu al in de maak) waarop ik zowel de shop kan uitbouwen als een platform creëren voor mijn styling jobs en voor jonge kunstenaars, muzikanten en andere creatievelingen. Ook wil ik over 5 jaar een winkel uitbaten in Brussel.
Ik koos voor The Box omdat…
Na vorig jaar een pop-up event te hebben gedaan van één dag ben ik klaar om het eens wat langer uit te proberen. De ligging van the box en de grootte van de ruimte zijn hiervoor ideaal. Het doel van de pop-up is om de Gentse/Belgische ondernemers in deze sector samen te brengen en zo de consument een volledige sustainable ervaring te kunnen geven.