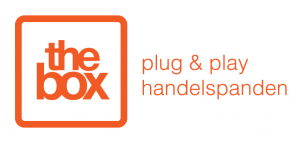 Ondernemers in The Box Antwerpen

Plants and Stuff
Do 10-20:30
Vr-Zo 10-18:30
4 september 2023 – 1 oktober 2023
De pop-up store van Plants and Stuff staat voor duurzaam en ecologisch winkelplezier in een groene setting. Naast een aanbod van ecologische zelf in Antwerpen opgekweekte planten, legt de winkel focus op plantenstekken en handgemaakte toebehoren voor stekjes. Naast planten bieden we ook een zorgvuldig gecureerd aanbod van vintage decor, second hand items en curiosa aan. Naast de kleinere items vind je hier ook vintage meubels, tapijten en verlichting.
---
Wat is de missie van je bedrijf?:
Met mijn bedrijf wil ik onder ander mensen animeren om bewust voor ecologisch gekweekte kamerplanten te gaan, maar ook om zelf aan de slag te gaan met stekjes. Verder wil ik een mooi en interessant aanbod van vintage items aanbieden, waar voor ieders iets leuk te vinden is.
Waarin onderscheid je je van je concurrenten?
Na mijn weten is een winkel met ecologisch gekweekte planten en vintage items een best unieke combinatie.
Er zijn al weinig winkels die enkel ecologische planten aanbieden, niet te spreken over stekjes en zelfgemaakte accessoires voor stekjes.
Ik werk ook enkel met lokale producenten, zoals de droogbloemen in de winkel, die ik bij Rosie's flowers uit Deurne ga halen.
Wie zijn je ideale klanten?
Mensen die graag planten en vintage zien en een ecologische bewuste levensstijl hebben.
Waar sta je over 5 jaar?
Het plan is om elk jaar 1 tot 2 keer een pop up te kunnen openen voor 1-2 maanden en voor de rest verder mijn job in de restauratie van hout en polychromie uit te oefenen.
Ik koos voor The Box omdat…
Ik in Antwerpen woon en het een heel tof pand vind in een heel gezellige straat.