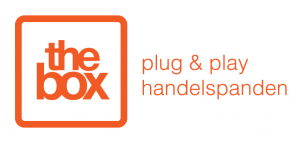 Met een bezettingsgraad van bijna 100% sinds de opening op 24 november 2022, is The Box in Antwerpen een groot succes.
Tekst & foto's: Esther Vandebroek (Stebo) i.s.m. stad Antwerpen
19 ondernemingen testten hun winkelconcept uit in het instapklare handelspand in de Kloosterstraat. Lien Van Berkel, één van hen, opende onder goedkeurend oog van schepen Koen Kennis afgelopen weekend haar eigen winkel Glint in hartje Antwerpen.
Hoge bezettingsgraad 
23 ondernemers van 19 ondernemingen gebruikten het The Box handelspand om hun winkelconcept uit te testen. Dit telkens in een periode van 1 week tot 3 maanden. De bezettingsgraad van het pand is sinds de opening dan ook zo goed als 100% . Sommige ondernemers besloten na een week uittesten om extra periodes bij te boeken.
Van interieur tot juwelen 
The Box trekt uiteenlopende ondernemers met verschillende concepten aan. 11 van de 23 ondernemers komen van buiten de provincie Antwerpen. 31% van hen opende een winkel voor mode, 22% voor interieur en decoratie en 12% voor accessoires en juwelen.
Succesvolle doorstart en samenwerking
Ondernemer Lien Van Berkel van Glint Fashion besloot na een succesvolle week in The Box om van haar bijberoep haar hoofdberoep te maken. Afgelopen weekend opende ze haar eigen winkel.



Lien maakte gebruik van de coaching 'winkelinrichting en kostenbeheer' die stad Antwerpen aanbiedt voor ondernemers in detailhandel en horeca. Ook de zussen Véronique en Inneke Meeusen van Gabian volgden een coachingtraject van de stad.
Drie andere ondernemers, Bart, Steve en Nicole, leerden elkaar kennen via een leer- en netwerkavond van The Box Antwerpen. Ze besloten om samen in The Box te trekken en baten deze maand nog hun pop-upwinkel Plants & Stuff x Atelier TAK uit.