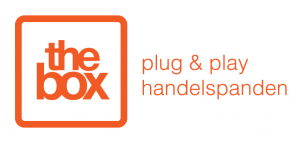 Ondernemers in The Box Antwerpen

renēe
Open van woensdag t.e.m. zondag van 11u-18u30.
6 maart 2023 – 2 april 2023
Tijdens ons verblijf in The Box Antwerpen hosten we de tweede editie van 'Fin de Semaine.'. Het event brengt een selectie merken samen die ernaar streven hun visie te delen met een eigenzinnige collectie. We stellen negen Belgische merken voor met een future-proof aanpak.
---
Wat is de missie van je bedrijf?:
Met renēe baant Zoë De Cock eigenhandig een weg tegen de stroom in. Van deadstock tot vergeten schatten, wat voor anderen overbodig is, is bij renēe de start van een nieuw verhaal. Een herinterpretatie in de vorm van unieke, handgemaakte creaties. Van tijdloos en elegant tot gewaagde statement pieces. De drijfveer achter renēe? Stijlvol upcyclen en zo waardevolle kledij redden.
Waarin onderscheid je je van je concurrenten?
Elk stuk is uniek en draagt een verhaal met zich mee. Geen gender en geen maten, zo willen we bereikbaar zijn voor iedereen. We herinterpreten bestaande stuks tot iets nieuw. Zo willen we waardevolle stukken redden van die steeds groeiende afvalberg aan kledij.
Wie zijn je ideale klanten?
Een stijlvol persoon die houdt van iets specialer, maar toch comfortabel. Een modebewust persoon met een leeftijd van 30+.
Waar sta je over 5 jaar?
Over 5 jaar hoop ik een eigen winkel te hebben waar ik andere inspirerende merken kan samenbrengen bij renēe.
Ik koos voor The Box omdat…
Dit toegankelijk is voor starters. Zo ben je in orde met alle formaliteiten en het is beschikbaar voor korte periodes , maar ook iets langer aan heel goede prijzen.