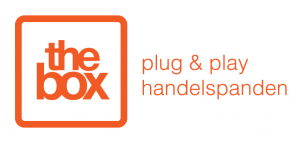 Ondernemers in The Box Brugge

SOAK
1 oktober 2021 – 14 oktober 2021
Mijn geurkaarsen giet ik helemaal zelf met kokos-soja was én werk deze af met droogbloemen voor een extra touch.
Ik probeer ook te werken met potjes die hergebruikt kunnen worden. Zo krijgen de potjes na het branden van de kaars een tweede leven als drinkglas, aperitief schaaltje, koffiemok of gewoon als theelicht.
---
Wat is de missie van je bedrijf?:
Mijn missie is gezelligheid bij zo veel mogelijk mensen in huis te brengen. Ikzelf doe het vooral nog altijd voor het plezier en bied graag een ruim assortiment van goed ontworpen en mooie decoratieve kaarsen tegen een aanvaardbare prijs.
Waarin onderscheid je je van je concurrenten?
Imperfectly perfect.
Iedere kaars is uniek en heeft ook gedroogde bloemetjes on top.
Wie zijn je ideale klanten?
Iedereen is mijn ideale klant 🙂
Waar sta je over 5 jaar?
Ik hoop een eigen winkeltje te hebben waar ik volledig mijn ding kan doen met verschillende groottes van kaarsen.
Ik koos voor The Box omdat…
dit een ideale oplossing is om als startende ondernemer te testen of je product in de smaak valt bij zowel inwoners als toeristen.