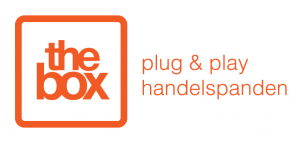 Sociale media zijn niet meer weg te denken uit ons dagelijks leven. Wanneer je een pop-up organiseert, maak je best maximaal gebruik van de verschillende sociale media kanalen. Hierbij ook enkele algemene tips:
Reageer op alle comments en gebruik een "conversational tone-of-voice" oftewel schrijf zoals je spreekt
Herhaal goed presterende posts: kwalitatieve content, die je vaak meerdere keren kunt plaatsen
Maak gebruik van een verrassingseffect: content die niet strookt met bestaande denkpatronen wordt vaker gedeeld
Wissel links af met foto en video op social media platformen: met een link stuur je mensen weg van het platform (minder interacties), en ook de platformen zelf houden gebruikers liever zo lang mogelijk op het eigen platform.
Gebruik GIFjes, memes en emojis, maar verdiep je wel even in de context ervan om de betekenis te snappen
Start met speciale acties: exclusiviteit (of schaarste) is een krachtige marketingtruc. Als je een bepaalde groep toegang geeft tot content, events, producten of kortingen die een ander niet krijgt, voelt de eerste groep zich bevoorrecht. Zet bijvoorbeeld een exclusieve en tijdelijke kortingscode in je Instagram Stories.
Maak gebruik van verschillende sentimenten: De inhoud van je posts staat natuurlijk op nummer 1, maar de precieze formulering bepaalt in grote mate het succes ervan. Op Instagram, Facebook en LinkedIn werken vooral positieve boodschappen goed voor engagement.
Gebruik verschillende platformen die passen bij je product of dienst.
Vraag je vrienden, familie en/of collega's om je posts te liken, delen en reageren: de meeste social media algoritmes tonen vaker content als er veel interactie op plaatsvindt.
Tag je locatie op Instagram: een locatie werkt binnen Instagram ook als een soort hashtag, en er wordt ook behoorlijk veel op locaties gezocht.
Maak op Instagram van je 'link in bio' een standaardpagina: wil je mensen naar je website sturen, dan geef je gewoon in je post aan dat mensen de link in je bio moeten openen.