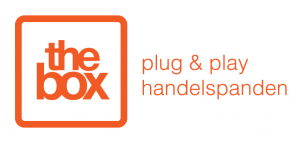 Ondernemers in The Box Gent Nederkouter.

The Crystal House + Adore Your Jewellery
Dinsdag-vrijdag van 11-18u
Zaterdag-zondag van 10-18u
7 augustus 2023 – 20 augustus 2023
The Crystal House verkoopt – zoals de naam al zegt – kristallen. Deze hebben elk hun eigen betekenis, je zoekt een kristal dat bij jou persoonlijkheid past.
Bij Adore Your Jewellery draait het allemaal om betaalbare, waterproof juwelen. Je vindt hier ook meerdere stijlen terug, voor ieder wat wils!
---
Wat is de missie van je bedrijf?:
Bij beide merken proberen we te zorgen dat iedereen kan vinden wat hij of zij zoekt. Welk budget je ook wilt spenderen, of je op zoek bent naar top kwaliteit of naar een specifiek juweeltje of kristal, wij doen er alles aan om jou verder te helpen.
Wie zijn je ideale klanten?
Ons doelpubliek zijn vooral jongeren en jong-volwassenen.
Bij The Crystal House zijn het vooral klanten met een interesse in spiritualiteit, of die er graag meer over willen leren.
Bij Adore Your Jewellery zijn het klanten die graag hun stijl willen uitbreiden met unieke, leuke – soms kleurrijke – juweeltjes die geen fortuin kosten.
Waar sta je over 5 jaar?
Over 5 jaar kunnen we hopelijk een eigen vaste winkel openen waar we onze klantjes dagelijks kunnen verwelkomen.
Ik koos voor The Box omdat…
Ik het concept al eerder het uitgeprobeerd voor een maand en dat heel goed was gegaan. Het is zeker een meerwaarde voor online klanten om ons ook eens in het echt te kunnen bezoeken en alles te bekijken in plaats van online via de webshop te bestellen.