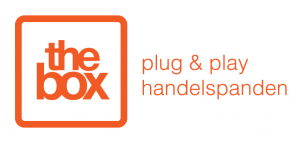 Ondernemers in The Box Gent Nederkouter.

The Crystal House
17 april 2023 – 14 mei 2023
Bij The Crystal House ligt de nadruk op edelstenen, maar je vindt er ook juwelen alsook spirituele spulletjes zoals tarotkaarten, wierook, …
---
Wat is de missie van je bedrijf?:
Ik wil edelstenen toegankelijk te maken voor iedereen, of je nu iets hebt met spiritualiteit of niet, of je budget nu groot of klein is, ik heb zeker iets voor jou in de aanbieding.
Waarin onderscheid je je van je concurrenten?
Ik vind het belangrijk om in ieders budget te passen, ik sluit niemand uit. Ook met kleine bedragen kan je bij mij terecht!
Ook vind ik het super belangrijk dat mijn klanten zich comfortabel voelen bij mij. Ik streef naar een vriendschap, niet naar een zakelijke relatie.
Wie zijn je ideale klanten?
Bij mij is iedereen welkom die zich interesseert in edelstenen of spiritualiteit. De meeste van mijn klanten zijn vrouwen tussen de 18 en 30 jaar oud, maar dat betekent natuurlijk niet dat anderen niet welkom zijn 😉
Waar sta je over 5 jaar?
Over 5 jaar zou ik toch graag mijn eigen vaste winkeltje hebben naast mijn webshop. En als ik nog wat verder mag dromen, zou het natuurlijk ook heel leuk zijn als mijn webshop wereldwijd gekend is! Om deze reden gebruik ik ook steeds Engels als hoofdtaal op mijn website en sociale media 🙂
Ik koos voor The Box omdat…
Het een heel toegankelijk concept is voor iedereen die graag eens wilt uittesten wat het is om een eigen winkeltje te hebben. Ik ben zelf toch nog niet 100% zeker of een vaste fysieke winkel voor mij weggelegd is op dit moment, waardoor The Box perfect is voor mij om dat eens aan te voelen zonder mij veel zorgen te moeten maken om het financiële aspect.