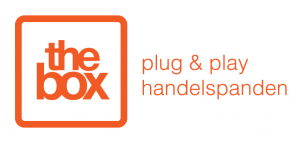 Ondernemers in The Box Turnhout

The Tea Queen
Ma-di-woe-do-vrij van 10u-18u
Za van 10u-17u30
Mits enkele uitzonderingen.
8 november 2023 – 26 januari 2024
Your special "TEA" store, where you find your inner sparkle.
Thee & toebehoren
Ontspanningsartikelen
Ontprikkelingsartikelen
Tea-room
Cozy corner
---
Wat is de missie van je bedrijf?:
Een plaats van rust en ontspanning bieden waar mensen op een zeer laagdrempelige manier geïnformeerd kunnen worden over persoonlijke groei en kunnen genieten van het leven met een theetje in de hand.
Waarin onderscheid je je van je concurrenten?
Service, de ervaring in de innerlijke processen en de coaching achtergrond waardoor ik de mensen ook zeer gericht kan verder helpen.
De laagdrempelige manier van informatie verschaffen.
En uiteraard de heerlijke theetjes en de unieke tea based cocktails en mocktails.
Wie zijn je ideale klanten?
Alle mensen die graag genieten, willen groeien, een heerlijke thee kunnen appreciëren en vooral mensen die graag met zichzelf willen zijn of zichzelf willen terugvinden.
Waar sta je over 5 jaar?
In een prachtig pand die een oase van rust aanbiedt, waar je gezellig iets kan komen drinken en shoppen. Maar waar ook waar je kan komen genieten van unieke high tea concepten/party's.
Een plaats waar coaches en hulpverleners zich kunnen verzamelen en op een mooi plekje in de natuur mensen kunnen begeleiden en helpen op de weg naar zichzelf vinden.
Ik koos voor The Box omdat…
Dit een veilige manier is om je concept te testen bij het grote publiek.