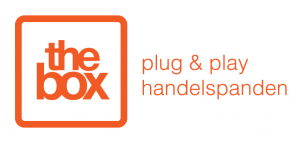 Ondernemers in The Box Brugge

TheBottomWine
29 januari 2022 – 30 januari 2022
Wij zijn Sien & Arno echte wijnliefhebbers die besloten hebben om van onze hobby ons werk te maken. We brengen graag onze passie tot bij jullie thuis we zijn gestart in Mei 2021.
Onze wijnen zijn zorgvuldig geselecteerd bij lokale Europese wijnboeren.
Zo kan je bij TheBottomWine wijnen ontdekken die niet te vinden zijn in de klassieke retailsector.
We verzorgen ook degustaties voor particulieren en bedrijven.
---
Wat is de missie van je bedrijf?:
De 'vergeten wijngebieden terug op de kaart zetten' Wij willen de mensen ook meer bieden dan enkel drinken namelijk cultuur, genieten en gezelligheid. Daarnaast hebben wij voor iedereen iets in onze zaak van alcohol vrije wijnen tot Vegan wijnen.
Wij willen ook tonen aan de mensen dat een wijnwinkel niet duur hoeft te zijn.
Waarin onderscheid je je van je concurrenten?
Voor ons gaat het voornamelijk om voldoening uit ons werk te halen en de mensen een leuke ervaring te bezorgen die ze kunnen meenemen naar huis.
Wij bieden ook verschillende wijnbelevingspakketten aan in verschillende Thema's.
Daarom gebruiken we de quote: Wine is like poetry in a bottle.
Wie zijn je ideale klanten?
Iedereen die onze winkel bezoekt is een ideale klant!
Waar sta je over 5 jaar?
Afhankelijk van de situatie zouden we graag onze eigen winkel hebben. Daarom willen we eerst onze naam maken door gebruik te maken van The Box om een breed publiek kennis te laten maken met onze verschillende smaken.
Ik koos voor The Box omdat…
Het is een ideale springplank voor jonge ondernemers die willen groeien.
Ik heb The Box leren kennen door sociale media.