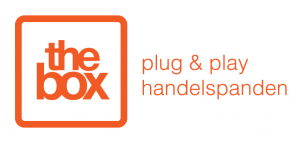 Consumenten hebben vanaf 1 juni recht op de volledige garantietermijn van twee jaar. Dat betekent dat producenten of verkopers twee jaar lang moeten kunnen aantonen dat de consument verantwoordelijk is als blijkt dat een aangekocht product slecht functioneert. Consumenten kunnen de wettelijke garantie inroepen om goederen gratis te laten herstellen, vervangen of vergoed te krijgen als ze in de eerste twee jaar na aankoop defect raken door toedoen van de verkoper of de producent.
De nieuwe garantieregels maken het recht op garantie makkelijker voor de kopers. De bewijsplicht voor de verkoper of de producent was tot nu enkel geldig in de eerste zes maanden na aankoop van het product. Consumenten moesten tussen de zes maanden en twee jaar na aankoop kunnen aantonen dat het defect pas na de levering was opgedoken.  Die bewijslast wordt voortaan omgedraaid. Het is aan de verkoper om aan te tonen dat het defect nog niet aanwezig was bij de levering.
Voor tweedehandsgoederen zal de verkoper enkel een termijn van minder dan twee jaar (met een minimum van één jaar) kunnen vastleggen, als hij de consument op duidelijke en ondubbelzinnige wijze informeert over de termijn van minder dan twee jaar.
De nieuwe garantieregels zijn ook van toepassing op goederen met digitale elementen, zoals aangesloten smartwatches. Ook de levering van video's, audio-opnames, videospelen en digitale diensten als video on demand vallen onder de nieuwe garantieregels, die gelden voor producten die na 31 mei worden aangekocht.