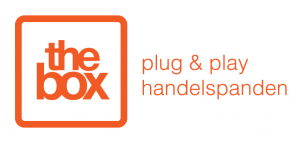 Ondernemers in The Box Gent Dampoort

Via Starterslabo krijgen 15 startende ondernemers de kans om een week samen hun eigen missie te tonen.
Alle dagen, van di 21/3 tm zo 26/3,  doorlopend open van 9u tot 18u 
21 maart 2023 – 26 maart 2023
Voor de allereerste Oost-Vlaamse editie van de Startersbazaar is het thema 'Natuurlijk ondernemen',
in de letterlijke én figuurlijke betekenis van het woord.
Onze ondernemers kiezen zoveel mogelijk voor duurzaam ondernemen in harmonie met de natuur én authentiek ondernemen vanuit hun eigen natuurlijke flow.
Je kan er de hele week terecht voor eigenwijze, originele producten, leuke praatjes met fijne ondernemers én heel veel workshops.
---
Ik koos voor The Box omdat…
een mooie kans is om te testen hoe het zou zijn om jouw onderneming in winkelvorm om te zetten.
Voor anderen een mooie kans om hun zichtbaarheid te vergroten, zo nodig als je startende bent.