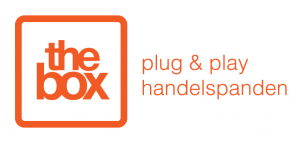 Ondernemers in The Box Brugge

Wat is de missie van je bedrijf?:
Woodies 3D streeft ernaar een kleinschalig, duurzaam bedrijf te zijn met een persoonlijke aanpak.
Alles is gemaakt uit houtfilament, een mix van biologisch afbreekbaar PLA (70%) en gerecycleerde houtvezels (30%). Ik hoop met mijn producten een aantal interieurs te kunnen opvrolijken.
Waarin onderscheid je je van je concurrenten?
Ik zorg voor een aanpak op maat en denk graag mee met mijn klanten om met creatieve ontwerpen af te komen. Ik probeer te luisteren en iets te ontwerpen wat echt past, maar voor ik het ga printen vraag ik altijd nog eens feedback. Zo kom je zeker niet voor verrassingen te staan wanneer het eindproduct wordt geleverd.
Wie zijn je ideale klanten?
Het is superfijn als iemand net zo enthousiast is over mijn producten als ikzelf.
Waar sta je over 5 jaar?
Ik hoop dat ik nog steeds vol passie mijn bijberoep kan uitoefenen. Graag zou ik me meer toespitsen op enkele leuke projecten (doopsuikers, huwelijksversiering..)
Ik koos voor The Box omdat…
Ik mijn concept graag eens wou uittesten voor een breder publiek. Op instagram/facebook/webshop zie ik de reactie van (potentiële) klanten op mijn producten niet. Via the box heb ik de mogelijkheid om dit voor een korte periode, zonder grote investering, te kunnen onderzoeken.