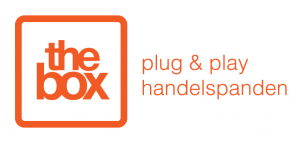 Ondernemers in The Box Gent Nederkouter.

ZYPRZ
14 november 2022 – 27 november 2022
ZYPRZ is een collectie van 5 basisrokken en 6 sets zijpanden gericht op jonge vrouwen!
Met deze unieke rokjes en zijpanden van ZYPRZ bespaar je door te combineren niet alleen veel stof en materiaal (tot 25%) maar kan je door de verschillende zijpanden ook de 'look' van je rok aanpassen aan verschillende omstandigheden (school, werk, shopping, party of andere activiteiten), maar misschien nog belangrijker, aan hoe je je voelt … vandaar de slogan … Mix to your mood!
---
Wat is de missie van je bedrijf?:
Jonge vrouwen met minder materiaal meer keuze geven voor zelfexpressie en zo ook bijdragen tot een duurzamere wereld.
Waarin onderscheid je je van je concurrenten?
Bij Zyprz kan men met veel minder kledingstukken veel meer doen, m.a.w. een minder volle kast maar met meer keuze!
Men hoeft ook geen volledige stukken te kopen om een nieuwe outfit te hebben maar met de aankoop van extra paar zijpanden kan men meerdere stukken vormen dus … "Less is (much) more!"
Wie zijn je ideale klanten?
Onze ideale klanten zijn (jonge) dames die zowel houden van afwisseling en 'eigen look' willen creëren alsook zich graag kleden volgens hun gevoel dat ze op dat moment hebben.
Waar sta je over 5 jaar?
Een eigen winkel en goed lopende webshop waar men onze collectie kan ontdekken en 'experimenteren', net zoals in deze pop-up nu.
Hiernaast plannen wij om onze collectie verder uit te breiden met zowel andere basisrokken als nieuwe, originele zijpanden alsook totaal andere kledingstukken behoren zeker tot de mogelijkheden.
Ik koos voor The Box omdat…
klanten 'in-real' kennis te laten maken met onze kledingstukken zodat ze kunnen 'experimenteren' welke combinatie hen het beste past, alsook de kleuren en stoffen kunnen kiezen. Zo kunnen wij onze collectie aanpassen aan de vraag. Wij kozen voor Gent omdat wij voor ons idee hebben samengewerkt met HOGENT, afdeling mode-technologie, en dit in hun stad willen lanceren.